Ganesha Park Nakhon Nayok
My friends and I visited Ganesha Park in Nakhon Nayok not long ago. The Ganesha statue there is supposed to be one of the largest if not the largest in Thailand.
Ganesha or Phra Pikanet as he is known in Thailand is known as the remover of obstacles. He is usually evoked before any ceremony in Hinduism and for some even before meditation. To learn more about Ganesha read this article.
http://en.wikipedia.org/wiki/Ganesha
It took us about 2 hours by car to reach Nakhon Nayok from Bangkok.
Here are some of our pics.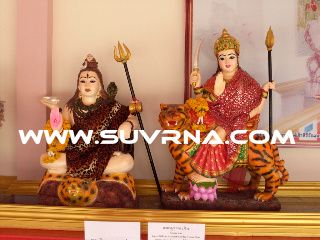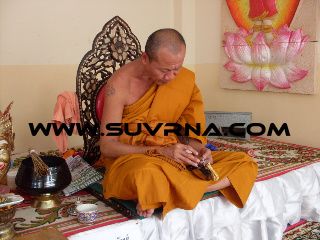 We found some beautiful Ganesha amulets there. We have listed some below for rental (purchase). All these amulets were blessed by the Chief Abbot of the Temple personally as visible in one of the photos above.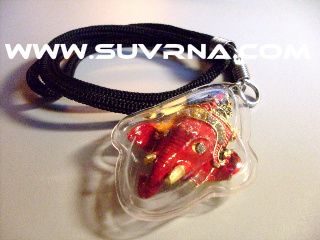 Phra Phikanet (Ganesha) Amulet Face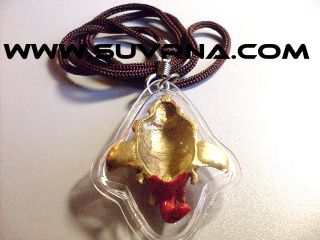 Phra Phikanet (Ganesha) Amulet Behind
Origin: Thailand Condition:

New

Date rented from master: August 2011 Material: Metal amalgamation sealed waterproof casing
Approximate Size: Length: 5.5 cm Width: 4cm Thickness: 1 cm P
ostage
Cost: Free Casing: Waterproof casing provided as seen in photo How to wear and/or where to keep: This item can be worn on the body as an amulet, kept in the pocket or placed on altar or kept in places you would like to repel evil spirits. Katha: No katha for this amulet however an easy mantra that anyone can use for Ganesha is "Ohm Gum Ganapataye Namaha"
Below is a video on the 108 Names of Ganesha, one of the ways used by some to evoke/call upon Lord Ganesha. Chok Dee (Good luck) to all, Sadhu Sadhu Sadhu....